Ready to
lead

your market?
Get ahead with our digital strategies worldwide
Promote your brand and your products.
Get SEO results that boost your business.
Give meaning to your link acquisition for real results.
Get press exposure with intelligent content around your brand.
Boost your business performance with more qualified leads
Your time is precious,
let's discuss how we can help you.
We create meaningful partnerships
Build relations with over 2M medias over the world.
Learn more about our services
STIV Media is a digital marketing company with a team of talented media, SEO, growth and content specialists.
Based in France since 2019, we have built strong strategies for our clients and operated on 5 continents to help our customers meet their global growth needs.
Our ingredients: Anticipation, creativity and realism
Our vision is that brands must extend their digital campaigns to conquer the market in terms of visibility and presence on search engines. With current and future developments in search engines, the perception of online advertising and artificial intelligence, brands need to create a coherent mesh of content around their universe.
It's this holistic approach that will enable them to perform well in search results, build brand awareness and ultimately acquire more customers.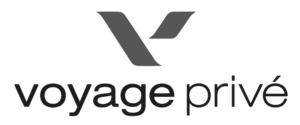 Let's talk about your project
We would love ❤️ to discuss how we can help you with your project.
To find us, go this way 👇
We look forward to welcoming you
for a ☕️, a 🍵 or a 🍺 on our premises
at 15 rue de la presse,
42000 Saint Etienne, France.
You can also reach us
at +33 972 468 666